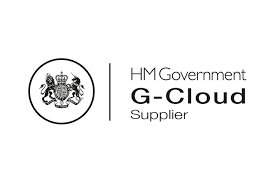 Ripple Foundation is delighted to announce we have been officially approved as a supplier for cloud support on the UK government framework called G-Cloud 10.  It is a national framework that shares the agreement between the government and suppliers who provide cloud-based services.
To be accepted onto G-Cloud framework we have provided information about the company and the way we work, we also added information about the services we offer.  
Phil Barrett, Director at Ripple Foundation said, "Our open source and open standards based work within Ripple Foundation is very well aligned to the GDS design standards so this is a natural fit for us. To be on the G-Cloud framework is an important step in the UK market by removing perceived barriers to procuring services and further realising our mission for the adoption of an open platform in health and care.  We support three open source technologies with our open standards based approach:
a leading edge UX/UI framework in both Angular.js and React.js –
PulseTile
.
incredible versatility Node.Js based middleware –
QewdJS
plus the powerful openEHR compliant backend of
EtherCIS
"We are looking forward to hearing from buyers within the public sector that would like to use our range of support services." Click here to find out more Digital Marketplace G-Cloud 10 services 
For further information about the Ripple Foundation please contact info@ripple.foundation.
ENDS
Ripple Foundation is a community interest company that is supporting the adoption of an open health and care platform.  It is a clinically led team that working with communities to support using an integrated digital care platform for today and the future. Open source, open standards and underpinned by an open architecture that can be used worldwide.
For media enquiries about Ripple, please contact info@ripple.foundation or visit the website for more information www.ripple.foundation
/wp-content/uploads/2018/07/G-Cloud10image.png
3784
5920
Rebecca Nichells
//wp-content/uploads/2017/01/header-icon300.png
Rebecca Nichells
2018-07-03T08:04:56.000+00:00
2018-07-03T08:04:56.000+00:00
Delighted to announce we are now on the G-Cloud 10 framework for Cloud Support