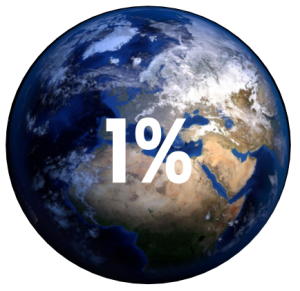 1) Executive Summary
An NHS open digital platform challenge fund will stimulate the development of an open platform in the NHS. Open digital platforms are independently forecast by McKinsey and Co to reduce the delivery of care costs across the NHS by 11%. They will support widescale entry and growth of suppliers into the market, injecting innovation at all levels of service delivery to support improved care outcomes for our patients.
In the context of an NHS struggling through a perpetual winter, open digital platforms present a realisable opportunity to massively stimulate new ways of working, process innovation and a new digital health and care market, based around services.  This is independently forecast by McKinsey and Co who predict a positive financial impact in excess of 11% across the whole of health and social care.
By creating an open digital platform and a move towards a services market, the NHS opens up the market to innovative commercial and social enterprises who presently have great difficulty breaching the significant barriers to entry. At the same time it creates an environment where health and care professionals can readily create, contribute and share new digital tools to support transformational new models of care, radically improving the care outcomes of our patients and building a sustainable care ecosystem that is fit for the future.
There is little disagreement that platforms represent the future for digital health. Rather the present debate is about who should own them, and how and when they will emerge. The "status quo" retains the closed platform frameworks, introducing open interfaces for exchange of information. This provides a short term stimulus, supporting improvements in patient care and operational efficiencies. However in the longer term, by seeking to control the rules of engagement and restricting the mobility of data, the retention of closed platform frameworks will stifle competition, impede innovation, and continue to drive-up costs.
Open digital platforms are a radical alternative that overcome the serious shortcomings of closed platforms.
They present the most assured approach to achieve consistent, long term and affordable growth in innovation-led service transformation across the complexities of health and social care.  They will enable the full competitive aspects of market supply to be exploited, with associated benefits of the injection of innovations on a massive scale.  For this reason, open digital platforms are manifestly in the interest of both the NHS and its patients.
The purpose of the proposed Open Digital Platform Challenge Fund is to stimulate the development of an open platform ecosystem through kick-starting the creation of open platforms, building on work already well underway, and the development of exemplar applications to exploit them.
We propose that the fund is created through diverting 1% of the investment each year in NHS digitisation into the challenge fund.  This fund would be made available via an annual open competition in the form of relatively small awards to innovative organisations (public, private and third sector). The selection of projects will be balanced to stimulate and develop an open ecosystem of shareable and reusable applications to service across health and social care.  We are inviting submissions of expressions of interest into this Open Platform Fund. In so doing, we will gauge the wider interest in this Open Platform fund proposal to then quickly bring these related responses to the attention of both NHS Digital and NHS England by the end of February 2017 and seek the related funding.
2) Current Situation
To introduce this bid for funding we need to review the current situation with important context on the bigger picture issues that are at play.  We need to acknowledge and understand the current mediocre state of health IT, as an immature and problematic market with mixed/relatively poor value for money and results seen from billions of £ and $ of investment from the UK to the US and elsewhere.
We also need to recognise the related digitisation of the NHS has been over promised and under delivered for some considerable time.  Compounding this people/process/technology problem is the ongoing and perpetual winter faced by the frontline in the NHS that is in the news.  
We restate the need to continue the critical push towards more personalised, integrated care at home and in the community to meet the 2020 vision.  This clearly requires an underpinning patient centred infrastructure to do so. Last February Jeremy Hunt announced £4.2 billion for NHS Health IT. In the last 18-24 months while there have been plans in the form of Integration Pioneers, Vanguards, Local Digital Roadmaps (LDRs), Sustainability Transformation Plans (STPs), there has been little/no allocated funding to date to make these happen.
In Autumn 2016 we were able to read and digest the latest review of the NHS IT, authored by US physician Dr Bob Wachter.   Dr Wachter built his reputation as establishing the hospitalist as a medical specialty in the US.  In recent years he has become a fearless and honest critic of the state of Healthcare IT in the US, with his book "Digital Doctor : Hope, Hype & Harm at the Dawn of Medicines Computer Age" (2015) exposing the real mediocre state of the health IT market in the US.  The book and related opinion pieces on the state of health IT industry he explains some of the real problems with the current supplier market is clear. In a New York Times Op Ed piece on "Why Health Care Tech Is Still So Bad" (2015) he highlights that
"In today's digital era, a modern hospital deemed the absence of an electronic medical record system to be a premier selling point…That hospital is not alone. A 2013 RAND survey of physicians found mixed reactions to electronic health record systems, including widespread dissatisfaction. Many respondents cited poor usability, time-consuming data entry, needless alerts and poor work flows".
However in the NHS, Dr Wachter's recent review led to funding being provided to "digital exemplars" all of which are a small group of hospital trusts in the NHS who will invest in those very same health IT monoliths.   While understandable as a means to "do something", rather than nothing, given the state of affairs is understood, it is sadly limited in its thinking and perpetuates the usual tactics that we have seen in the NHS IT for years, i.e. investing in the same 20th Century monoliths of old. We know that doing the same thing over and over and expecting different results is futile.
Simply put, if a small elite are getting the focus of funding for investments in 20th Century  health IT monoliths over the next years then inequity within the system will increase, while original ideas in the sector to bring care into the modern era will decrease.
We have been left asking where has the requirement for integrated person centred care gone, that is ingrained in the other plans that NHS and local authorities have been working towards with STPs and LDRs etc.
What is sorely missing is the open patient centric platform that Dr Wachter looks forward to and that healthcare awaits. As this is a glaring omission, our paper recommends a focussed investment towards that end as part of a bimodal strategy for NHS IT at this challenging time.
3) What can be done
The changes required are radical, if we are to simply survive, yet alone thrive in the years ahead. We know we need a mix of people + process + technology changes.  We know too that the leaders of the NHS understand and value the role of innovation and the crucial role of information technology in achieving same.
3.1) The role of an open platform
For some time now leading thinkers on both sides of the Atlantic, in the NHS and indeed the US has been calling for a move towards a more open platform approach.  From within the US market, the establishment of Healthcare Services Platform Consortium aims to address the mediocrity of the "big 6" monoliths and the concurrent problem of the thousands of small unrelated vendors.
"EHRs are becoming commodity platforms. The winner will be the EHR vendor that provides the best platform for innovation – the most open and most extensible platform."
In this we wholeheartedly agree and concur with our US colleagues.
We believe there is now a compelling case for a small but useful investment in Health IT from the bottom up, to the princely sum of 1% of the planned £4 Billion NHS IT expenditure, aimed deliberately at the integrated, patient centred care vision of Personalised Care 2020, based on the principle that all projects should aim to leverage elements of a common open platform.
4) 1% Case for an open platform
We are making a case for an investment of just 1% of available NHS IT funds to offer a way forward to improve the care of 99% of the population. To do so we have highlighted Dr Watchers analysis and writings to focus on the key problems and issues we seek to address;
Usability
"This principle of user-centered design is part of aviation's DNA, yet has been woefully lacking in health care software design."
Interoperability
"[There are] Political obstacles to overcome, put in place mostly by vendors and healthcare systems that remain reluctant to share."
Vision for patient centred care
"In essence, there will no longer be an EHR in the traditional sense, an institution-centric record whose patient portal is a small tip of the hat to patient-centeredness. Rather, there will be one digital patient-centered health record that combines clinician-generated notes and data with patient-generated information and preferences. Its locus of control will be, unambiguously, with the patient."
So in order to address these real issues and support the national ambitions – usability, interoperability and patient centred care we will use the investment fund available to benefit the broader public. We wish to draw attention to that part of the population who could be better served by the NHS with an improved patient centric platform today. We are also mindful of the need to support;
Prevention, 

Self care and management

GP patients

Community Care Patients

Mental Health Patients

Social Care
We look to the leadership provided by the Gov UK Digital Service standard to highlight the principles to underpin the approach we commend.
Pursue User Centred Design & Agile Development
Leverage Open Source & Open Standards
In our work to date (on the Ripple programme and Code4Health platform based on openEHR) we have deliberately pursued these principles to useful effect and recommend them to others who wish to transform healthcare with information technology. We welcome wider scrutiny of our open platform work to date. Our work and the leading work of others (such as the Endeavour Foundation and the INTEROPen CareConnect API Collaborative) in this field, leads us to believe there is now a real, significant appetite for wider and deeper moves towards an open digital platform in the NHS.
By creating an open digital platform ecosystem, the NHS opens up the market to innovative commercial and social enterprises who presently have great difficulty breaching the significant barriers to entry. At the same time it creates an environment where health and care professionals can readily create, contribute and share new digital tools to support innovative new models of care.
We firmly believe that a small but focussed 1% investment can deliver against some of the key challenges in Personalised Health and Care 2020 on an open service oriented platform- to stimulate the public & private sector.  An open healthcare platform fit for the 21st Century.
5) What is an Open Platform?
Platform based architectures power the internet, with the platform providing the plumbing (the infrastructure, data and services) that applications need, freeing the application developer to focus their efforts on their application without the need to build the infrastructure it needs to operate. Platform approaches speed development, make applications more robust and interoperable and open up a new services market in healthcare IT, where suppliers compete on services and the value they add rather than on the proprietary nature of their software.
An Open Platform is based on freely available open standards, so that anyone can play. As no one party can control the platform – they must collaborate – just like the Internet.
An Open Platform has the following characteristics:
Open Standards Based –
The implementation should be based on wholly open standards. Any willing party should be able to use these standards without charge to build an independent, compliant instance of the complete platform;
Share Common Information Models –
There should be a set of common information models in use by all instances of the open platform, independent of any given technical implementation;
Support Application Portability –
Applications written to run on one platform implementation should be able to run with either trivial or no change on another, independently developed;
Federatable –
It should be possible to connect any implementation of the open platform to all others independently developed, in a federated structure to allow the sharing of appropriate information and workflows between them;
Vendor and Technology Neutral –
The standards should not depend on particular technologies or require components from particular vendors. Anyone building an implementation of the open platform may elect to use any available technology and may choose to include or exclude proprietary components;
Support Open Data –
Data should be exposed as needed (subject to good information governance practice) in an open, shareable, computable format in near to real-time. Implementors may choose to use this format natively in their persistence (storage) layer of the open platform itself or meet this requirement by using mappings and transformations from some other open or proprietary format;
Provision of Open APIs –
The full specification of the APIs (the means by which applications connected to the platform a should be freely available.
The key to an open platform is the definition of a set of standard interfaces (APIs) to the range of services that might be provided on a platform defined by an open process that all interested parties can participate in (like Internet standards) and that are freely available for all to use. 
While it may be encouraged, not all elements in an open platform need to be open sourced. We believe that "infrastructural" components that are generic, reusable and utility like (e.g see Appendix 1 below) should be open sourced, while the overlying applications do not necessarily need to be open sourced, as long as they leverage open data models and offer open APIs.
6) Why an open digital platform?
We have seen across all sectors how platforms are changing the way people lead their everyday lives, from how we communicate and interact, how we travel and where we stay, how we manage our finances to how we shop, to name but a few. Platforms transform. An open digital platform supports:
Unconstrained innovation – ideas and ambitions can be shared by people across the office, street or globe
Collaboration – clinicians and care professionals inherently want want to share their good work with the rest of the medical world.
Alignment to medical science progression, been based on the spread of ideas – health IT can do the same.
"Publish or perish" culture of modern medicine demands that healthcare advances are laid open for scrutiny by our peers
Grassroots progress – Complex adaptive systems require decentralized control so people can locally innovate.  Amendments and improvement can come from the grassroots and bottom up, without the bureaucracy that innovators often face.
A shift in the market towards a healthy, commercially sustainable, services oriented marketplace.
7) Open Platform Fund mechanism
The main aim of this Open Platform bid is;
Support the development of services towards Personalised Care 2020 –
support the development of an NHS ecosystem around an open digital platform
To be clear, while we do not currently have any secured funding for an open platform fund, our aim is to gauge interest in this approach and make the evidence based case to NHS Digital.
The fund is intended to support innovative projects that stimulate the creation of an open digital ecosystem and as such aims to support a large number of small projects that are unlikely to be supported as part of "business as usual" investment by health and care organisations.  The aims are to driving innovation and transformation that is scalable, shared, flexible and adaptable and ultimately improve health IT for clinicians and improve care outcomes for patients.  Winners will show that they will concentrate their efforts on usability, interoperability, patient centred care that meet the vision.  To do so we suggest;
7.1) Request for Expressions of Interest
We initially invite the submission of expressions of interest into this Open Platform Fund. In so doing, we wish to gauge the wider interest in this Open Platform fund proposal to then quickly bring these related responses to the attention of both NHS Digital and NHS England by the end of February 2017 and seek the related funding .
Please submit a brief expression of interest (1-3 page) via this Google forms link; https://goo.gl/forms/4SaNvAgkAe2AfLZ82 by Deadline now passed.   

We will acknowledge expressions of interest, collate and feedback the results of our findings, pass on related submissions and summary findings to the Apperta Foundation CIC which we believe is ideally placed to independently oversee this process and support the case for funding from NHS Digital and NHS England. The Apperta Foundation is a not-for-profit community interest company supported by NHS England and NHS Digital led by clinicians to promote open systems and standards for digital health and social care.
While the focus of this paper relates to the NHS in England, we know that colleagues in the health systems of Scotland, Wales, Northern Ireland and indeed the Republic of Ireland are facing the same challenges at the frontline, while aware of the same opportunity on offer from an open platform from a 1% investment, particularly if done openly and collaboratively. Therefore we invite related submissions towards an open platform fund on an All Islands basis – which we also will pass onto the Apperta Foundation and the UK and Ireland CCIO Networks.
7.2) Outline of Proposed Allocation
A) Infrastructural component projects
45% of £40m = £18m over 3 years (until 2020)** ** Open source tooling & infrastructure components – underpinning standards and compliant components that provides services useful in an open ecosystem (See Appendix 1 examples)
B) Personalised Care: Innovation Incubation and Exemplar Implementations
50% of £40m = £20m over 3 years (until 2020)
Open APIs & open data models based projects as showcases of an open platform in action. (e.g. may include open APIs (e.g. INTEROPen CareConnect FHIR based APIs) + open data models +/- open source data repository (e.g. openEHR based).  Examples may include Person Held Records/Electronic Patient Record/Integrated Digital Care Record etc. related projects.
C) Oversight/Custodian of process by an independent CIC such as the Apperta Foundation
Along with the CCIO Network and INTEROPen Collaborative to oversee clinical merit and technical connectathons.
5% of £40m = £2m over 3 years (until 2020)
7.3) Eligibility
We suggest that this open platform fund is open to:
UK Registered for-profit commercial entities (Companies and LLPs) and
UK Registered not-for-profit entities (CICs,Trusts,Companies limited by guarantee and other recognised forms)
meeting UK definition of an SME (
In the UK a company is defined as being an SME if it meets two out of three criteria: it has a turnover of less than £25m, it has fewer than 250 employees, it has gross assets of less than £12.5m)
UK Public Sector bodies (NHS Bodies, Government agencies and local authorities etc.) irrespective of size.
7.4) Match funding obligations
We suggest that applicants will be required to match fund any award from the fund as follows
Social or commercial micro-enterprises 1
–
No match funding obligation
Social or commercial SMEs 2
–
Match funding equal to 50% of the award
Public sector bodies

 and large commercial entities – Match funding equal to 100% of the award

_ 1 A business with less than 10 employees and (a turnover < £2 million euro or a balance sheet total of less than £2 million euro)  _ 2 A business with less than 250 employees and (a turnover < £50 million euro or a balance sheet total of less than £43 million euro)  
These are the current official definitions applying in the UK  
8) Criteria
We suggest that an Open Platform fund is open to projects that stimulate and support both the creation and adoption of an open digital ecosystem which meet the definition in section 5 of What is an Open Platform.
While the main aim of all projects will be to improve NHS services towards personalised health and care 2020, the criteria by which the funding from this fund will be allocated will depend on the concurrent creation of value add in the form of;
Collaborative – all projects must establish open channels of communication and means of engagement with other parties in the bid at the time of their application (e.g. INTEROPen Ryver etc).
Transparent – all projects must be willing and evidence how they will partake in regular clinical and technical reviews. We suggest these should be in the form of bi-annual CCIO Network led review along with INTEROPen led Connectathons with a minimum of 3 out of 6 Connectathons undertaken.
Share Ideas, Knowledge, Experience – i.e. willing and able to openly collaborate with others in this initiative (e.g via online community building via tools such as the Open Health Hub, Ryver etc) and  partake in Open Data connectathon against INTEROPen FHIR APIs
9) Judging process
Initial Bid and Review Point Principles
We suggest the related submissions into this fund will need to evidence the following as part of their bids and progress at agreed review points:
Clinical merit  – against the Personalised Health and Care 2020 Vision
Technical merit – against the open platform principles outlined
Clinical gap / need / demand
Clinical Leadership – all projects need nominated clinical lead
User Centred Design – include/demonstrate a commitment to open publish UX design
Alignment with Agile Development methodologies
Business readiness (preparatory work, governance etc in place)
Collaboration with other parties in the open platform bid
Open Source track record
10) Conclusion
If public monies are for one purpose, they should be for the common good. Our proposal aims to ensure the efficient and effective allocation of public monies to projects that can impact the health and care of millions of citizens in England, supporting local NHS & Social Care organisations in their hour of need, while leveraging Britain's long held reputation for industry and innovation to enable a new global open platform fit for the 21st Century.
Our proposal for an open platform technology fund aims to offer a means towards the integrated care vision of Personalised Care 2020 that is in the best interests of the NHS. In aligning patient, clinical and care needs with the investment potential offered by open platforms in healthcare, we believe there is a clear win-win on offer here.
At times of challenge and change the natural instinct may be to withdraw from risk or novel action, yet all our instinct is telling us that now is very time to embrace this challenge and seek the opportunity – which is why we are taking a public lead in getting this Open Digital Platform for Healthcare into action and welcome your interest and support in this effort.
Dr Tony Shannon,  Ewan Davis 14th January 2017
Questions or Comments?
Email us at 1percentfund@ripple.foundation or tweet @rippleosi with #1percentfund
11) Declarations of Interest
Both of the authors are unashamedly proponents of an open platform in healthcare for some time. One might argue that this constituents a conflict of interest with the proposed approach. Rather we would suggest that our track record in leading the effort to disrupt the market towards an open platform, equates to a confluence of interest with the approach now required.
Dr Tony Shannon,  Director – Ripple Foundation C.I.C
Director – Frectal Ltd
Ewan Davis, Director – Synapta C.I.C
Director – Handi Health C.I.C
Director – Open Health Hub C.I.C
Director – Operon Ltd
Director – Woodcote Consulting Ltd
12)  Related Links
Ripple Foundation Community Interest Company http://ripple.local
HANDI Health Community Interest Company http://handihealth.org/
Synapta Community Interest Company http://synapta.org.uk/
Endeavour Health Charitable Trust http://www.endeavourhealth.org/
Apperta Foundation Community Interest Company http://www.apperta.org/
INTEROPen Collaborative http://www.interopen.org/
openEHR Foundation http://openehr.org/
HL7 FHIR https://www.hl7.org/fhir

Appendix 1 – Open Platform Infrastructural Component Candidates
The aim here is to initially outline examples/suggestions of a "top 10" set of federated service components in a Service Oriented Architectural world that would be useful to in healthcare. In doing so we welcome further suggestions and related expressions of interest that would aim to provide open source solutions to plug gaps / provide enhancements towards the open digital platform movement. The fund may support the open sourcing of existing components or their development.
Identification & Authorisation
Master Patient Index
User Interface framework
Integration technologies
Clinical Data Repository
Terminology services
Workflow services
Rules engine
Scheduling
Business intelligence
Clinical content collaboration/authoring tools (i.e. openEHR/FHIR etc)
Applications for these open source infrastructure projects are encouraged to state their preferred OS license (weighting towards non copyleft (Apache 2/MIT/BSD) or  AGPL licensing)
---
---
/wp-content/uploads/2017/01/Globe-1-300x291.png
3784
5920
Tony Shannon
//wp-content/uploads/2017/01/header-icon300.png
Tony Shannon
2017-01-14T11:05:35.000+00:00
2017-01-14T11:05:35.000+00:00
Open Digital Platform Challenge Fund